Residential
Garage Doors
Residential doors can be created from any of our commercial or residential choices. Aluminum and Glass, Rolling Steel or any of the standard residential choices.
Steel Insulated Raised Panel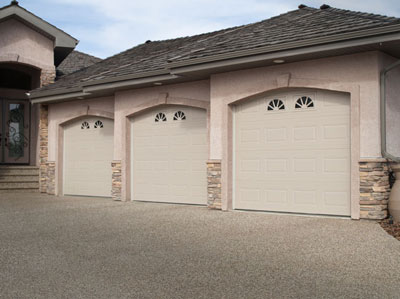 Easily the most common home garage door.
Economical, attractive and low maintainance. A properly installed garage door will reduce home heating costs, increase curb appeal and give decades of reliable service. Available in a few ba on painted finishes, these doors are easily painted to match any home or trim colour. Ask About our Extra insulated versions. Put any style of glass in these doors for a finished look.
Custom Wood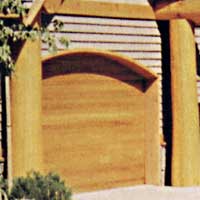 Ask to see our collection of designer wood doors or create your own in Rail and Stile construction or as a finished wood overlay over flush wood insulated sections.
Rail and Stile Raised Panel
The typical clear finish, stain grade door in cedar and / or fir species. Select your grade and choose a number of panels and sections to get the finest "made in BC" doors with a 10 year warranty. Insulated versions are also available.
Cladwood
An entry level wood door. Built from finger joint solid wood frames with floating wood fibre panels. See the fancy Gabriola with 1 or 2 rows of glass. These are also available in an insulated version.
Aluminum Panel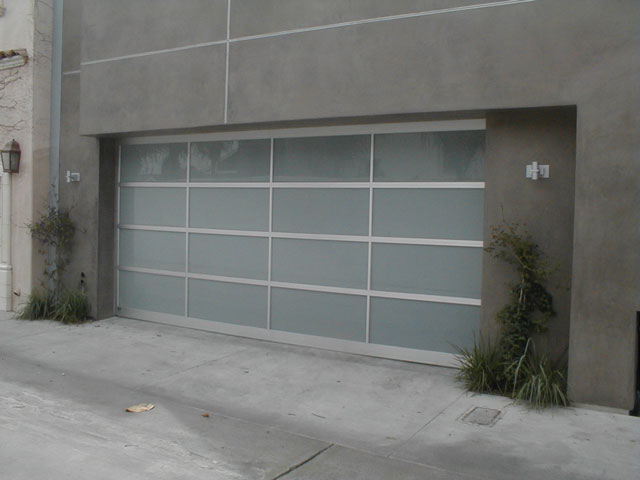 True stile-and-rail garage door made with an all-aluminum construction. Panel widths and heights can be configured to meet your requirements. Choose from glass or aluminum panels and painted, anodized or wood grain powder coated finishes. Regardless of your choices, they will last a lifetime and are virtually maintenance free.